.
(WIP)(Code still present!)
Welcome to the official Wiki for CastleMiner Z. Here you can find a lot of information needed about the Xbox Live Indie Game. The information available to you here ranges from weapons and tools to tactics and enemies. Help out the Community any way you can by suggesting updates on blogs or adding honest information from the game CastleMiner Z. For some basic information, please visit the general information page, which gives stats, facts, and a synopsis of the game. For pages related to updates released by DigitalDNA (aka the CastleMiner Z development team), please visit our Version History page, their official Facebookpage, or the CastleMiner forum.
Introduction
CastleMiner Z is an online co-op survival horror game in a block based environment inspired by the recent Indie hit, Minecraft. Travel as your Avatar with your friends in an infinite and ever-changing world while defending yourself from the monster hordes by building protective structures and weapons to aid you. Mine the world for resources to craft the weapons that you will need to survive and most importantly, watch out for Dragons because you'll need all your friends to fight those monsters. Check out the Tutorial or Controls to see how to get started with ease.
If you just bought the game, be sure to check out these various pages for more information:
Please Help!
If you feel you have any solid information regarding anything within the CastleMiner Z world, please feel free to add a page and write about it. Also, feel free to edit any post you see, only if you think the information is invalid or you think you could add to it. Please try to keep good spelling and grammar. If you have any photos of CastleMiner Z, please upload them. Do not post irrelevant or aggressive/vulgar comments, as you can be banned from a week to an entire year depending on the level of vandalism. It would be a good idea to check out the policies of the wiki so you can avoid being blocked on here: Policies of CastleMiner Z Wiki
CastleMiner Z Wiki News
CastleMiner Z is available now, in beta! Follow this link  to their official page.
Latest activity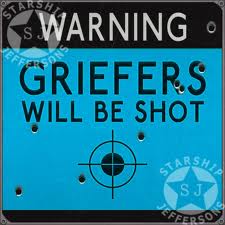 Media
Disclaimer
While we know about CastleMiner Z and many games, CastleMiner Z can be compared to Minecraft, which is now in the Xbox Live Market, in any way. Also, this site is in no way affiliated with the CastleMiner Z development team, which happens to be DigitalDNA, so please do not suggest any material to us. If you dislike this game or wiki and intend to do harm to this site, then it's rather best for you to leave because we won't accept any vulgar editing or commenting on our site. Yes, we can see your comments and what you have been doing by simply looking at the "Wiki Activity" and even see when you post your comments on this site. Griefing is easily dealt with here, so don't get any funny ideas and waste your and our time. Also, no young children users will be allowed to administrate due to eligibility concerns. Minecraft was actually inspired by Infiniminer, an earlier, similar game. Anybody can criticize our favorite block based games, DigitalDNA thinks so, Mojang thinks so, we should all think so too...
Partnership
Check out our buddies over at the Block Universe Wiki for content relating to block related games. They started it not too long ago, so make sure to lend a helping hand!

Polls
CastleMiner Z PC is a work in progress, what do you look forward to if it passes Greenlight?
So the 1.5 Update has recently come out. What are your initial feelings about it?
What do you think about the Wiki?
What's the toughest Mob you ever fought in CastleMiner Z?
Which weapon do you prefer?
What do you wish was in the next update?
Community content is available under
CC-BY-SA
unless otherwise noted.