Powder that makes Grenades, C4, TNT and Rocket based weapons like the Rocket launcher and the Anti-Dragon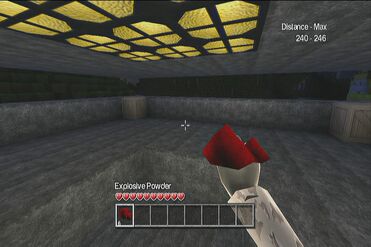 rocket Launcher. They can't be mined from the world but instead earned by killing Dragons and Demons (Dragons Drop more Explosive powder then Demons due to their mass aka size).
Trivia
Explosive Powder is similar to Gunpowder.
Being the rarest item in CMZ, Explosive Powder is the first ammo-based item dropped by mobs, specifically stronger mobs like Dragons.